Channel Club Staff Memories

We remember the good times and not so good we spent working, playing with our Channel crew. Remembering these wonderful people here and in our hearts!
Frankie Channel Security, Stage crew 2007 passed away due to complications from motor cycle accidents over the years.His blog memories are post and end in 2007 "One of the best shows I ever helped set up and worked ,was a hard core show 89 . Pantera, Sepultra, Slayer."
John Mecurio JJ Channel Security special events. JJ pasted away 2009 after years of abusing his body with all the trimmings of good living. He was a very caring man underneath a tough caricature.
"Channel Queen" (Kelly Stone) passed away on October 24, 2009 due to complications of her recent fight with Liver Cancer. She will be missed by all.
John Kanarkiewiecz , John JJ Mecurio
Tim Hines, Sound Engineer and Production Manager. Passed away November 6, 2014 after an extended illness. Our first encounter with Tim was with Al Halliday & The Hurricanes working sound and production, and his passion for the artists presentation. This passion was evident every time he worked the Channel so we were able to have him become an intricate part of our Channel production team. This experience made him into one of the best engineers in Boston. Tim told Channel stories to his daughter Dana, who has some interesting memories about dad. Yes, Dana they are for real.
Brian 'BA' Ahearn Head of Security during the early days of the Channel, passed away on December 22, 2016.
I'm very sad to hear about the passing of Dave Berndt Aka DB January 15, 2022.
It was September 1975 when I first worked with him; he was doing light for J. Geils and DSC was doing sound. He would be mixing right beside me and I had him dancing after the first song. On one of the gigs we were handed a joint around the last number of the show, and both of us took a hit. Within seconds both of us were bent over trying to throw up as this joint was full of PCP's. Thank goodness it was the end of the show as we were not able to do anything but sit on our sound and light riser while the world around was spinning.
After that tour I didn't see DB again till I installed the sound system in the Channel. We had so much fun with all kinds of bands that came through the club it was a pleasure to work side by side with him.
RIP DB, Luv, (|:-{Dinky
There has been a GoFundMe set up for DB: Help me help my brother db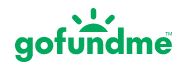 Su Gilmore is organizing this fundraiser on behalf of Robin Moyer. If you can help in any way here is the link to donate. https://gofund.me/aef1e4ca